Gain More Time, Energy &
Money
Grow your money easily when you learn how to
 Invest Better
Start right now by accessing 5 questions that will help you uncover your #1 money roadblock.
Find more joy and peace when you get move this money block!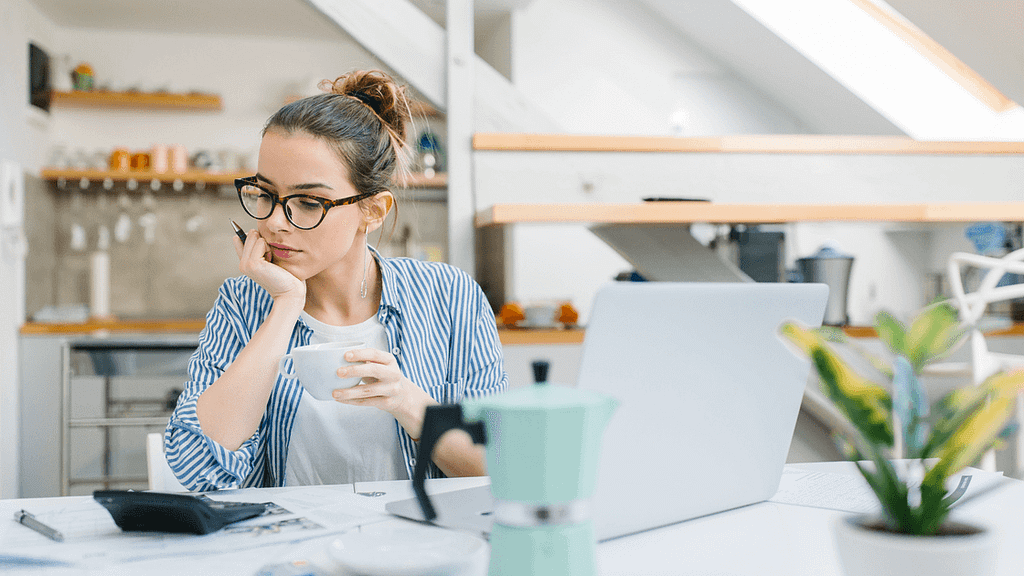 Growing your money can be fun, empowering, even exciting.
Except for many women it's not.
For years you have been told to:
Work harder

Lean in

Be choosey with your priorities

Let stuff go

Stop the perfectionism
And you've tried all of that and it's not working… 
You're still exhausted.
You're still overwhelmed.
You're still burned out.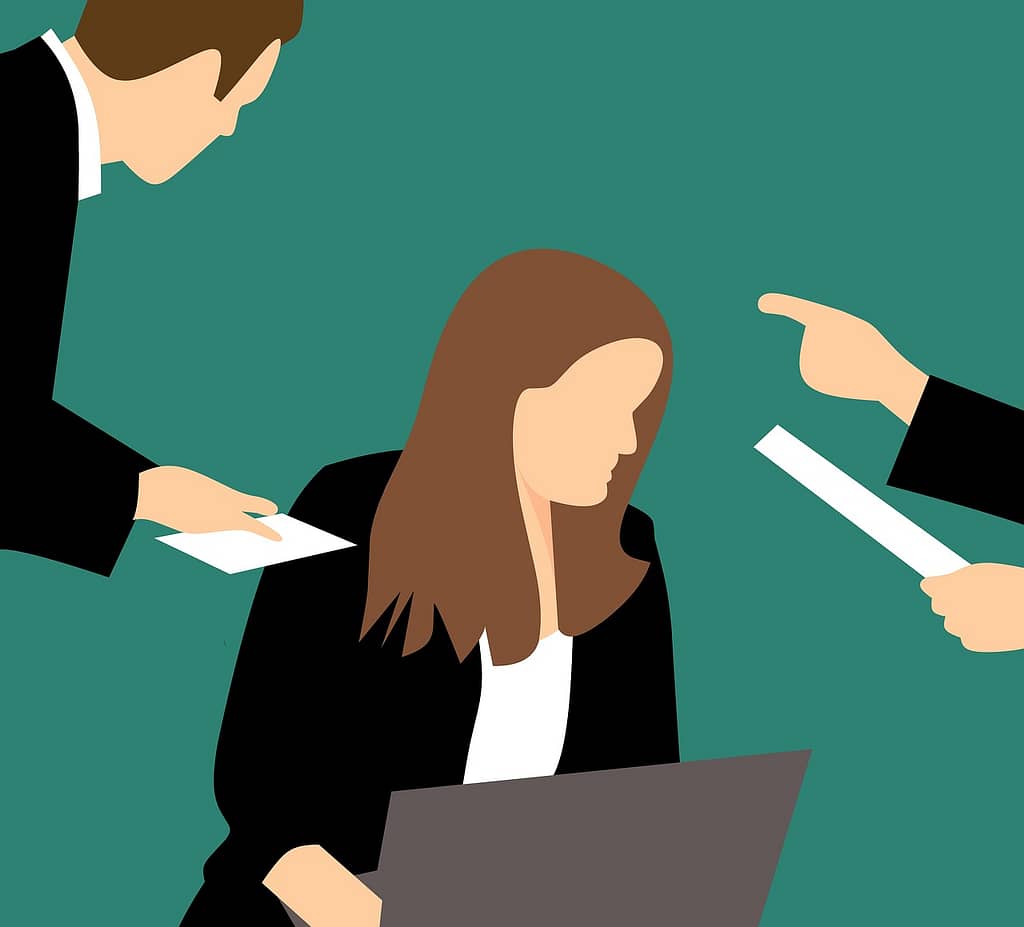 And you still don't have the money you thought you'd have after working so hard.
Because there are only so many hours in the day.
And you are constantly being asked to save your personal time and energy OR trade it to make money.
Choosing between your needs and your money
doesn't feel like a choice.
If you want to love yourself and make money, if you want your money to bring you options and opportunities for joy and peace, if you want to amplify your impact on the world, but you're feeling stuck and don't know how to move forward…
You're not alone. 
There's a long legacy of disempowerment when it comes to women and money.
While banks have existed in the US for almost 250 years, American women have only been able to: 
Open a bank account for 63 years. 
Apply for credit for 49 years. 
Take out a business loan for just 35 years.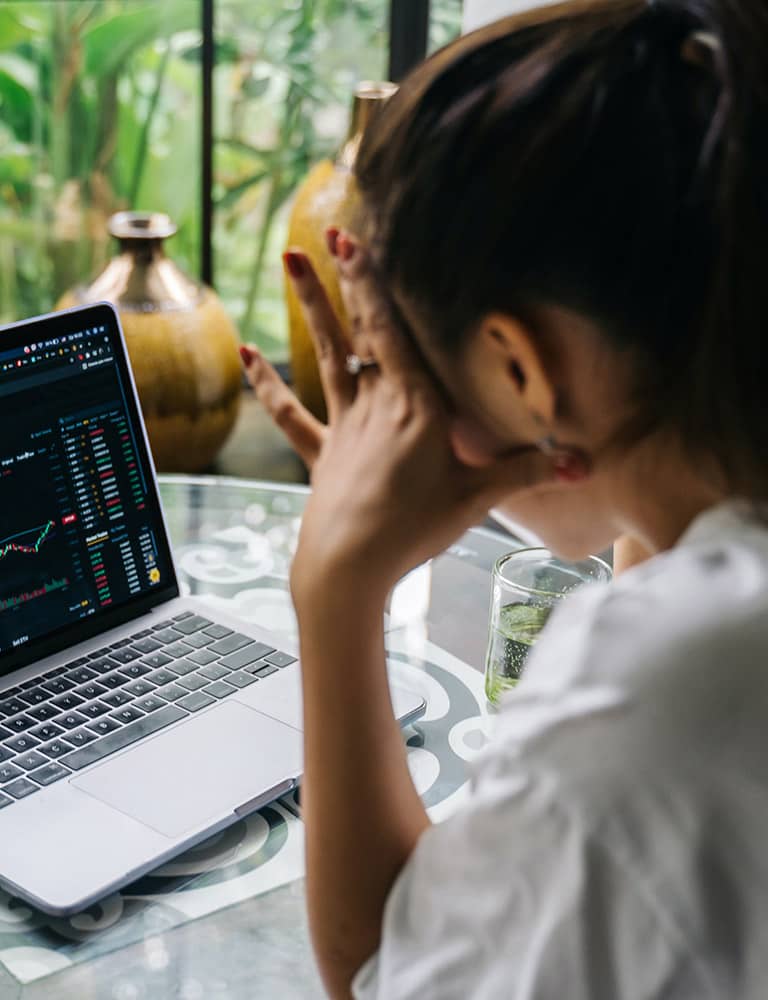 We are the first generation of women who have the ability
to make, keep and grow our own money.
The old, patriarchal paradigm for growing your money is all about
domination and control.
Just look at the language out there: 
"Master your money."
"Beat the market."
"Slash your spending."
"Crush your debt."
Your money isn't the enemy.
As women, in order to grow our money, we have to learn how to connect with it in a new way.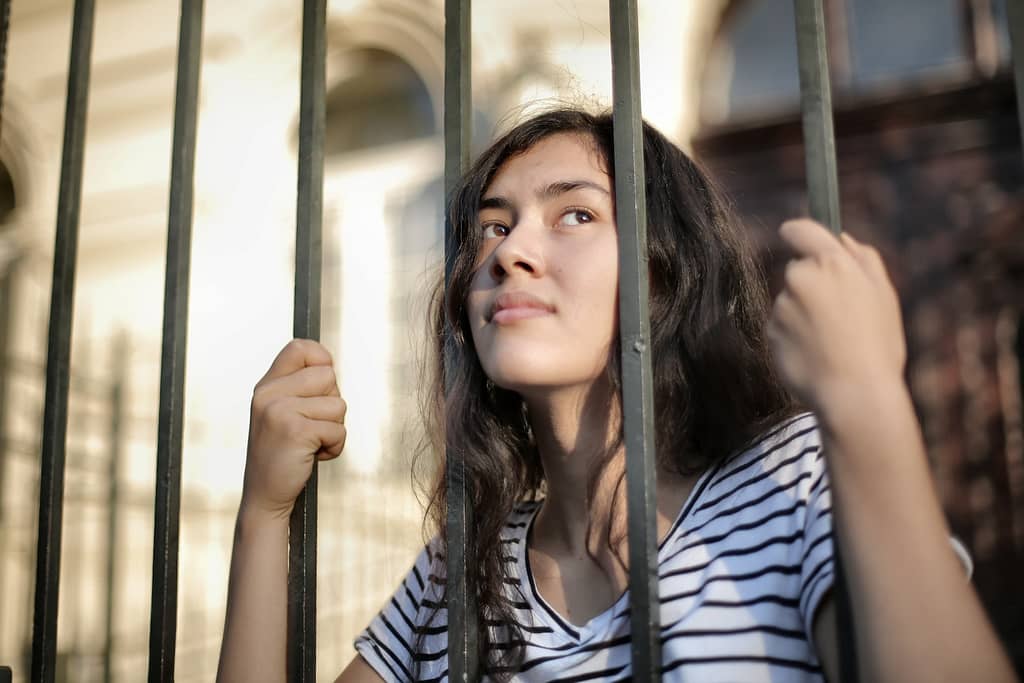 If you want to make your money feel like a trusted friend, one who empowers you as much as she adores you…

It's time to stop working against your money and start working with it.
You know in your gut that money
isn't the enemy.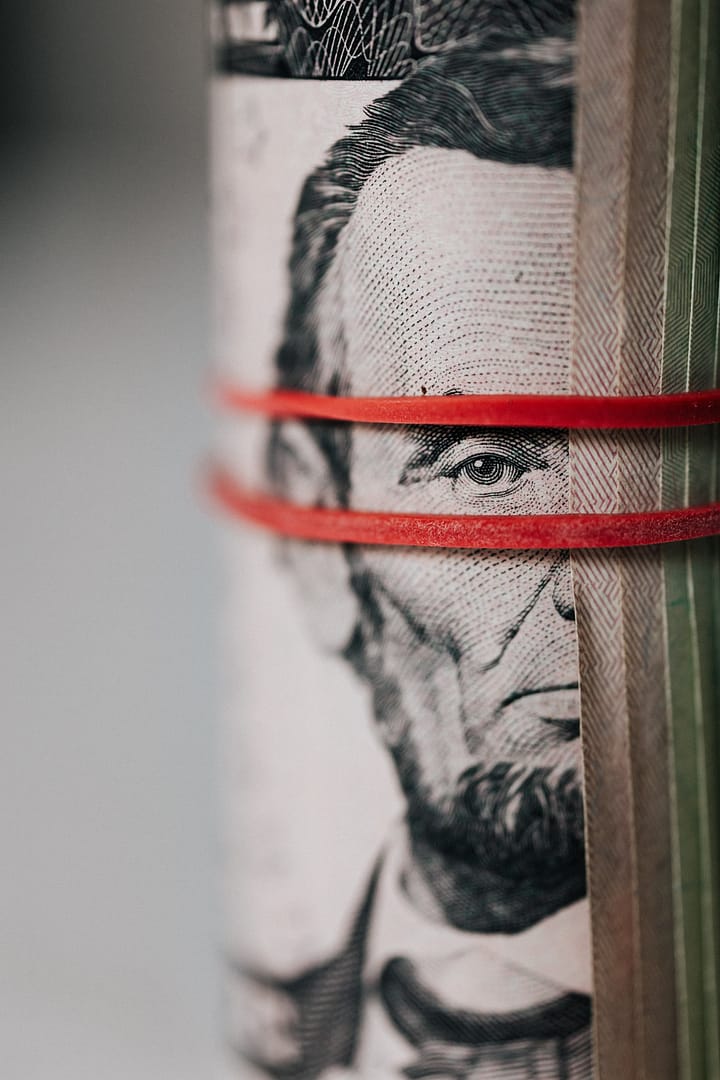 Money can be an extension of who you are and your mission in the world. Money has the potential to free up your time, energy, and resources so you can amplify your impact on the people and causes you care about.
Here's the thing: we've all gone along with the current approach to money because we were never offered another way. If you're anything like me, you've diligently followed the same old rules to making and saving money, watching it grow while inside… part of your heart breaks.
Because when you look around, it doesn't seem possible to grow your money and invest in the people and causes you care about. You feel like you're being asked to somehow choose between building wealth and pouring yourself into the things that matter most to you.
I've got good news, though: your gut has been right all along. There is a way to care deeply and grow your money.
You don't have to choose between the things you love and your money. It all starts with learning new ways to align your money with your values, so…
You can enjoy
financial fulfillment that lasts.
With Invest Better, I teach you how to grow money while honoring all of who you are.
Learn how to forge a respectful, nurturing, conscious relationship with your money. 
One where you and your money collaborate to create a lasting impact for you, the people, and the communities you care about.
"Lorelei is the first person I think of when I have a difficult issue I need to discuss. Her calm presence, excellent active listening skills, and obvious empathy make any conversation with her productive and insightful. Lorelei has a depth of knowledge and the ability to recall topics she has researched that far surpasses anyone else I have met. My relationship with her is invaluable."
What Can You Achieve When You
Learn to Invest Better?
Your growth is only as secure as your foundation.
By establishing a strong, secure foundation before you work on growing you ensure your money will last.
Growing without a plan leads to frustration, burnout, and a lack of life satisfaction.
You will grow in alignment with your priorities and values, you will find more time, more energy, more fulfillment AND more money.
When you Invest Better, you will have enough money to pay for your needs, wants, and have the freedom to spend your time and energy as you see fit. 
The question becomes: "What's next?"
"I feel heard and empowered when I talk with Lorelei, she has a wealth of knowledge and resources that helped to share my concerns with my provider in a way that they understood. Not only am I feeling better physically but I feel in charge of my health and well-being. Thank you so much, Lorelei!"
Let's Bust Some Common Money Myths
Myth: Money isn't Interesting.
It's hard to stay interested in growing your money when the way you've been taught to relate to it doesn't feel right. You know that your money isn't the enemy. You can choose to relate to your money differently.
Money can be a beloved and trusted friend.
Myth: Money is too Complicated.
People who control money want you to believe that it's hard, complicated, and risky to take care of your own money. They benefit from keeping your money so that they can maintain power and control over you.
But making, protecting, and growing money is actually simpler than you think. It all comes down to the relationship you have with your money, yourself, and the world around you. 
Money doesn't need to be complicated. You can have peace and care for your money.
Myth: There are too many other things to do, money will have to work itself out.
While caring for your money doesn't have to be hard or complicated, it does require partnership, trust, and a little bit of personal attention. 
If you want to grow money that lasts, you must care for your money yourself. The good news? Taking care of your money is a lot easier than you think and requires very little time and effort. You've also got professionals like me who are here to provide guidance, support, and recommendations.
Spending time with your money is a worthy investment.
Myth: Growing money takes a lot of know-how.
Consciously or unconsciously, you've inherited the idea that you shouldn't be trusted with taking care of your money. You've likely lacked female role models to teach you how to grow money in a way that works for you. 
As part of the first generation of women with full access to the financial system, you have the agency to change the way you relate to your money.
You are more than capable of growing your money.
Myth: The only point of money is accumulating more of it so that you can buy more things.
Accumulating money is certainly part of growing your money, but you have a choice in how you use your money. Because having more money means having more choices.
You can do more with your money than buy things. You can give your time, energy, attention, presence and money to make an impact in the world.
Your money wants to support, honor, and love you. And you can share the gifts of your relationship with your money with others through the act of giving.
I love my money &
I want you to love yours, too.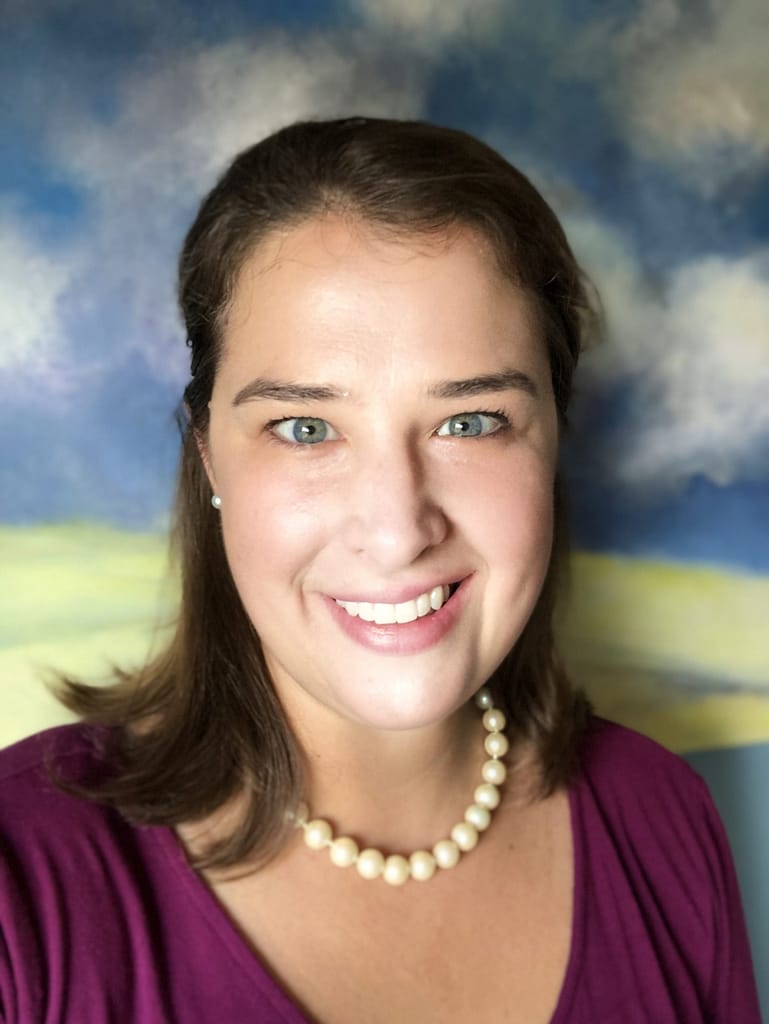 Hi! I'm Lorelei - a financial consultant for women like you.
After working as a Strategy & Operations Consultant for a Big 4 Management Consulting Company, I know just how powerful having a well-defined strategy can be on an organization's or individual's growth and performance.
But that strategy has to work for you — it has to represent
your values, your priorities, and your reality.
The current strategies women are given to grow their money don't work for many of us because we want a different relationship with our money. 
I experienced this firsthand: after years of a thriving career and financial success, I finally had enough money to cover my needs and many of my wants. I felt like I had "made it" financially. I looked around and was told that I needed a nicer wardrobe, a better car, a bigger house, luxury vacations, finer jewelry. 
I didn't want any of those things. And that's the exact moment I lost any interest in my money. Being with my money became a chore, a hassle, something that I put off doing because I felt overwhelmed. 
Over time, rather than exerting more power and control over my money, I began to change my relationship with it instead. As I began to treat my money with love and respect, I experienced more joy, more peace, a greater sense of empowerment, and even excitement when I realized the impact money could have on my life and the people around me. I knew this new kind of money relationship was something I wanted to share with the world.
I created the Invest Better to help you feel confident, encouraged, and equipped with the skills you need to grow your money.
In working with Invest Better, you'll learn how to:
(1) Make more money without the hustle.
(2) Protect and grow the money you have.
(3) Give your money in a way that amplifies your impact.
Get Support for You and Your Money
For the women who want to grow their money while preserving their time & energy.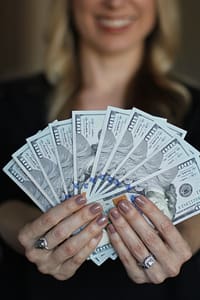 Receive free tips, guides, and resources that teach you how to secure your financial foundation, align your growth and amplify your impact.
Plus, get instant access to my free Money Roadblock journaling page when you sign up today!
My mission is to teach more women how to love and grow their money. My free resources are an accessible way to get started on your journey, no matter where you are.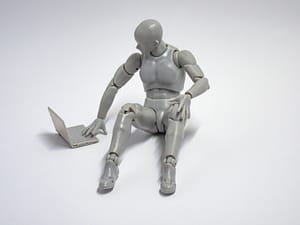 A topic on everyone's mind since ChatGPT's launch is: "Will ChatGPT take my job?" The answer: maybe. Come read about how you can make the most of AI.
Read More »